Next Level: U18AAA Pandas Open House!
---
---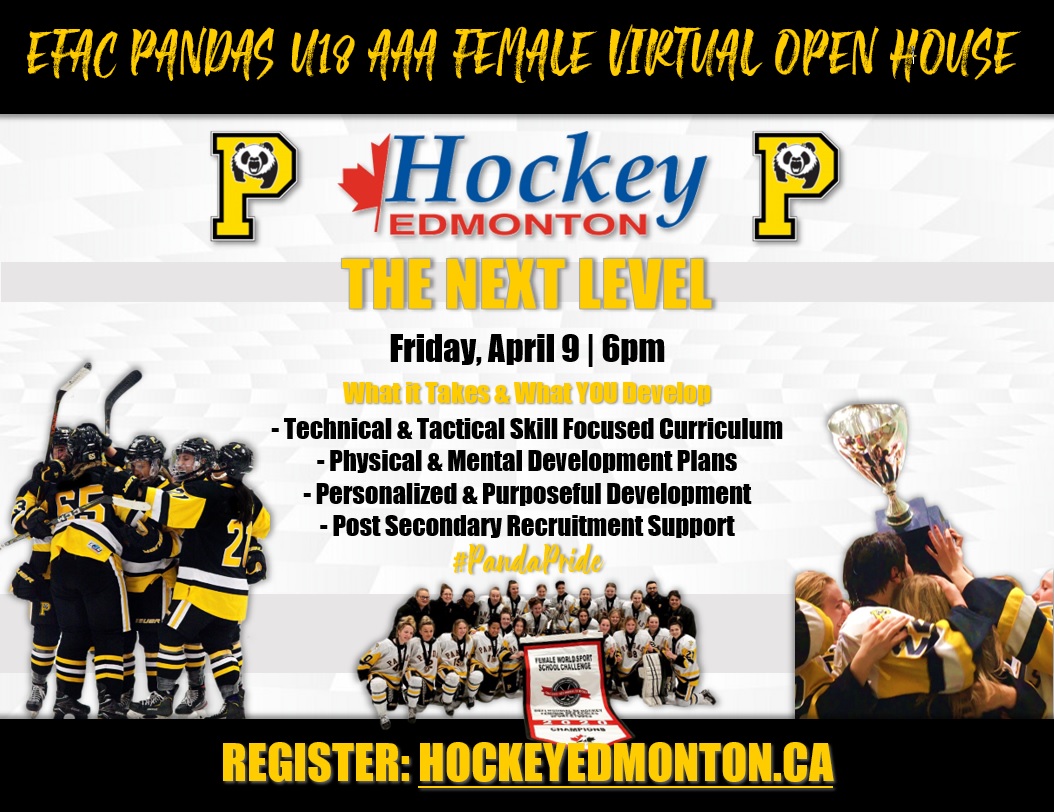 ---
Our latest Next Level Open House is geared towards the young ladies looking to play U18AAA with the Pandas next season. Join us online April 9 and learn about all the things that contribute to #PandaPride. You will see how this program can help you develop technical and tactical skills, physical and mental mindsets, and become an even better person away from the rink. Team personnel will also help you in landing a position on a post secondary squad.
Register now by clicking on http://www.hockeyedmonton.ca/content/hockey-edmonton-the-next-level-series so you can take it to The Next Level!