Alum in the hunt for the Hobey Baker
---
---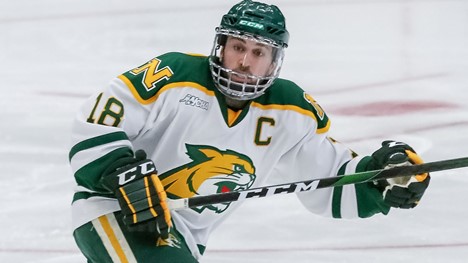 ---
We've got a Hockey Edmonton alumnus in the running for the Hobey Baker Award for the top collegiate player in the U.S.! KC Hockey product Joseph Nardi has been an outstanding performer for the Northern Michigan Wildcats. The captain has been producing more than a point a game this season and he's been an impact player ever since arriving on campus four seasons ago.
After Joseph graduated from the KC Hockey program, he first joined Whitecourt in the AJHL, where he played three seasons with the Wolverines.
At every stop, Joseph has made a great impression with both the way he plays on the ice as well as the he carries himself off the ice.
You can help propel Joseph into the Top Ten finalists for the Hobey Baker Award by showing him some love and voting for him at https://hobeybaker.com/vote
Thanks for supporting this great home grown talent!!!