Happy Holidays - now bring on 2021!!!
---
---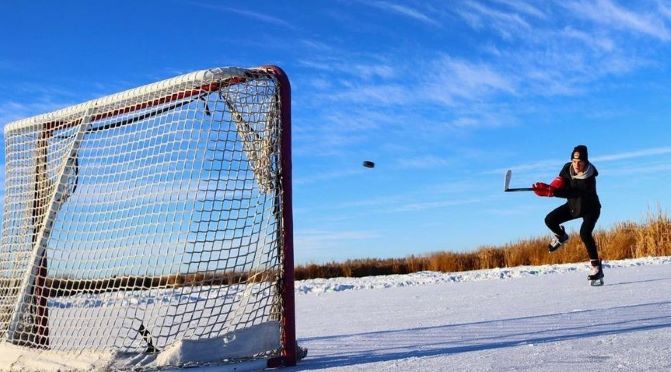 ---
Happy Holidays - and here's to a great 2021! We want to wish everyone a wonderful holiday season, whether you're celebrating Christmas, Hanukkah, Kwanzaa, some other faith or simply enjoying a little down time. We have strength in our diversity and thank goodness because we have needed that strength this year like never before.
The global pandemic has taken away our usual time at the rink as well as other activities. It's been tough and it's felt like a long time but, if we must cope with this kind of thing just once in a lifetime, we're still quite fortunate. Besides, a little time away from the rink can be a good thing. A balanced approach to hockey and life is beneficial; research bears that out. In between any virtual workouts and meetings you may be doing, go for a skate at the local rink, and take the opportunity to try some new things. I suspect once we can finally go back to the rink everyone will hit the ice with more excitement than they've had for a long time.
We're still planning to return to play January 13 but we need a number of things to fall into place to see that come to fruition. The number of cases of Covid-19 in Edmonton still needs to continue to go down. We must follow the guidelines set down by the province and practice great hygiene in order to see the numbers continue to decline. They are going in the right direction as I write this so let's keep that trend going by keeping up the wonderful work!
In the meantime, pause and appreciate all we have and all we can do for others (and then go do it!).
Have a great holiday and we'll see you at the rink in 2021.
Sincerely,
Steve Hogle
General Manager
Hockey Edmonton