Games On! Juniors & 50/50 Ready to Go!
---
---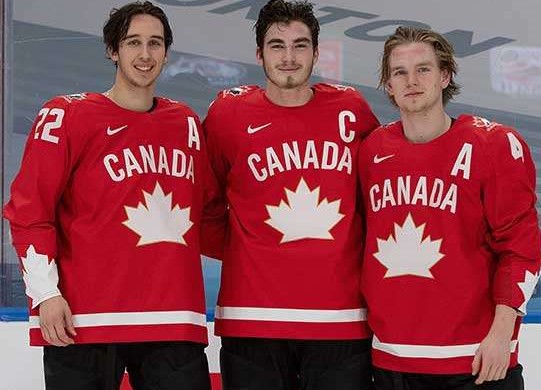 ---
Fans have a few ways and a new way to take part in the 2021 IIHF World Junior Championship in Edmonton. While they can cheer on Canada watching or listening to games on TSN, they will also be able buy tickets in a new 50/50.
On the ice, we'll enjoy watching the players, especially our Alberta boys, led by captain Kirby Dach. There are another five players from our province: goaltender Taylor Gauthier, forward Peyton Krebs and defenceman Kaiden Guhle and Bowen Byram, who is one of six returning players who won gold at the 2020 World Juniors.
Exhibition games begin today while the tournament begins Christmas day runs until January 5. Canada has a chance to repeat as champions for the first time since their run of five world junior titles in a row from 2005 to 2009.
Off the ice, Hockey Canada is introducing its first ever province-wide online 50/50. Albertans will have the chance to win jackpots that are bigger than ever with every game day having a maximum of $20 million! Tickets can be purchased within Alberta starting at 9 a.m. each day at hockeycanada.ca/5050 with the winning ticket being announced daily.
It gives Albertans an opportunity at big jackpots and contributing to a hockey legacy, with proceeds staying in the province supporting the Hockey Alberta Foundation and the Hockey Canada Foundation. 50/50 proceeds from the previous world juniors in our city helped fund Learn to Play hockey programs in Edmonton.
It'd be a sweet double play if you won a 50/50 while the boys on the ice also hit the jackpot! Good luck Team Canada (and all you 50/50 players)!!!
(Photo of Dylan Cozens, Kirby Dach & Bowen Byram courtesy Hockey Canada)