Hockey Edmonton Steps Up In An Effort Keep Arenas Open
---
---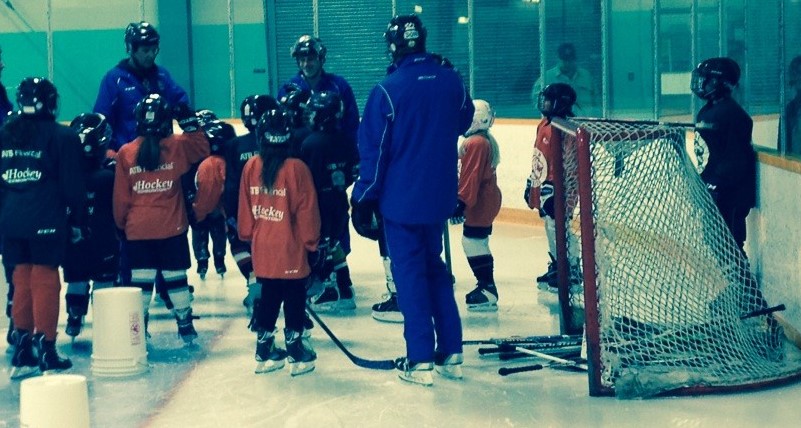 ---
Hockey Edmonton went to City Council today in a campaign to keep Oliver and Tipton arenas open. The organization wants to work with City of Edmonton administration to explore various operating models, ranging from paying a few more dollars per hour of ice to stepping up with an offer to operate the arenas. Hockey Edmonton says the absolute last option is to close them.
"In addition to Tipton and Oliver, the City is set to shutter Coronation Arena in addition to closing Callingwood for maintenance," Hockey Edmonton General Manager Steve Hogle told City Council. "That would be a loss of 5 sheets of ice for most of next season, 3 in perpetuity. Our rinks run at near capacity and we - and others - have already shrunk programs. It would be a crippling blow for us and other arena users."
The proposed arena closures were put forth as part of the cost cutting measures to get to a 0% tax rate increase in a revamped budget. Hockey Edmonton countered with a unique proposal to go so far as to take over operations of the arenas. "We want to step up to help our kids as well as the other people who use the rinks. We would like to sit down with city administration, crunch numbers and find a way for us to keep these rinks open without placing any extra burden on the taxpayer. In addition to a slightly higher hourly rate, users may also have to take turns taking less desirable ice slots."
Hockey Edmonton does have some familiarity with the arena business. Two hockey clubs - Canadian Athletic Club and KC Hockey - currently run their own arenas. Hockey Edmonton also has staff and volunteers who work very closely with city administration on ice allocation.
Hockey Edmonton has historically played a key role with City Administration looking after all arena users. When a rink has gone down in the past, Hockey Edmonton would cover its own teams with slots at other rinks but it would also ensures other sport groups had sufficient ice time to get through the closure. "Hockey Edmonton leads because we have the expertise, but we lead for everyone's benefit," added Hogle.
Hockey Edmonton also spoke to the value of the Community Investment Operating Grants, which have been used by a dozen organizations within Hockey Edmonton to help less fortunate children, from recreational players up to elite athletes.
City Council will first complete its public hearings before beginning debate on the budget.
Hockey Edmonton has about 600 teams with thousands of players, coaches, volunteers and parents at every level. The organization purchases about four million dollars worth of City of Edmonton facility time every year.